Competitive products are without a doubt essential to your success, but true collaboration with your funding source empowers you to succeed and grow. At Entegra Capital we understand that our success is tied to yours, which is why we continue to invest in the technology and resources that support and enhance your business.

General Program Info
Entegra Capital is a direct funding source for trucks, trailers, construction and aviation equipment. We offer nationwide financing programs for newer as well as established businesses.
Wide approval ranges, high app only limits and credit decisions usually returned within a couple of hours enables us to meet the needs of a diverse A-C customer base and underscores our commitment to actively supporting the broker community.
We employ a team of dedicated Account Managers whose mission is to make the entire process seamless – from application to funding. Account Managers, in concert with our technology platform, provide timely and clear communication about the status of each transaction and employ a "concierge" approach to help you move your financing forward.
For detailed information on our Credit and Asset Guidelines give us a call at (913) 601-5000 or fill our our contact form below.
Technology Tools That Turbo-Charge The Process
AppBuilder is Entegra Capital's online application tool. AppBuilder is built to speed up turnaround time from application submission to credit decision. You enter minimal information and attach the documentation needed to get your deal into the pipeline.
Always accessible, 24/7
Save apps to complete later
Enter multiple assets and/or guarantors
Easy to navigate
TermBuilder puts you in the drivers seat by letting you structure your approvals and customize multiple proposal options to address each applicants unique needs. TermBuilder allows you to negotiate with your customers in real-time. Once you and your client have agreed on the ideal structure, lock it in by requesting lease documents directly from TermBuilder.
Always accessible, 24/7
You control your points
Explore all possible structures for your deal
View pricing info and credit data
Send proposals to your customer directly from TermBuilder
Dedicated Account Management
Entegra Capital's commitment to broker support extends beyond our investment in technology solutions. We believe the best way to maintain and grow our broker relationships is through the marriage of that technology with good old fashioned one-on-one support. Each Entegra Capital broker is paired with a dedicated account manager who maintains regular communication about the status of each deal submitted. Account Managers act as your strategic partner and voice within our organization and are passionate about ensuring your needs are communicated and met.
Bi-Lingual Customer Care (Se Habla Español)
Our commitment to exceptional customer care doesn't end once the contract is signed. Entegra Capital holds and manages each lease after funding, and works to ensure each Lessee stays fully informed and taken care of throughout the term of the lease.
Our Brokers Say…
"You guys are one of our preferred funding sources. Keep up the good work."
"I love working with my account manager – she is great!"
Industry Involvement
Entegra Capital recognizes the importance of supporting the major broker and finance associations, and actively engages through membership, participation and sponsorship.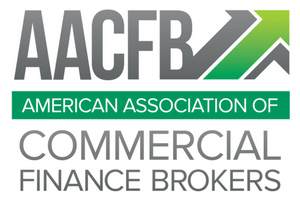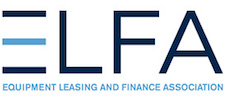 For additional information about our asset and credit guidelines please fill out the form below and tell us a little bit about your business.